University of Vienna, Austria
Knowledge Engineering Research Group
To provide transparent, ubiquitous knowledge that can be semantically processed by IT systems is our main research goal. We develop concepts for modelling languages and methods as well as step models and realize concrete models. Within this core area of "Knowledge-based Process Management", the work accomplished by the group provides research results in the areas of Meta-Modelling, Meta-Data and Ontologies, Hybrid Method Engineering and Business Intelligence.
Contact Information
o. Univ.-Prof. Dr. Dimitris Karagiannis
dk [at] dke.univie.ac.at
Alpen-Adria-Universität Klagenfurt, Austria
Application Engineering Group
The modeling and design of user-oriented applications represent the focus points in our research and teaching activities. We conduct both fundamental research as well as experimental and applied research with an emphasis on the areas of modeling, computational linguistics and semantic web, which are further complemented by projects in the area of e-learning.
Contact Information
o.Univ.-Prof. Dr. Dr.h.c. Heinrich C. Mayr
heinrich.mayr [at] aau.at
Ecole des Minnes de St. Etienne, France

We aim to educate highly qualified managers with strong technical and scientific skills, to develop applied research to meet the needs of industry and to contribute to companies' innovation, creation & competitiveness worldwide.
Contact Information
Prof. Dr. Xavier Boucher
boucher [at] emse.fr
University of Piraeus, Greece
Systems Security Laboratory
The main objective of SSL is to conduct research, development and educational activities in various areas of systems security. Through such activities, the SSL aims at contributing to the collective excellence of the Department of Digital Systems and the University of Piraeus and paves the way for the realization of a secure and trustworthy digital society.
Contact Information
Assoc. Prof. Nineta Polemi
dpolemi [at] unipi.gr

Karlsruhe Institute of Technology, Germany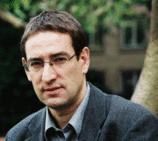 Institute of Applied Informatics and Formal Description Methods (AIFB)
Teaching at the Institute AIFB is tuned to providing students with the qualifications they will need to successfully deal with the demanding leadership tasks of the worlds of both business and science. This is achieved through in-depth informatics training, tailored to the interdisciplinary economics and engineering programmes of the KIT. In research, we focus on the development and application of informatics analysis and modelling methods as well as on platforms supporting the design and operation of distributed systems.
Contact Information
Prof. Dr. Andreas Oberweis
oberweis [at] kit.edu
KU Leuven, Belgium
Leuven Institute for Research on Information Systems (LIRIS)
Our research embodies: fundamental issues of information systems in organizations (dealing with concepts, models, generic methods, tools and techniques), applied research (relating general research results to specific problems and application areas), and research on the use and implications of information systems throughout society.
Contact Information
Prof. Dr. Jan Vanthienen
jan.vanthienen [at] kuleuven.be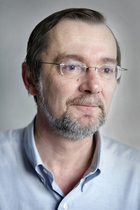 Politecnica di Milano, Italy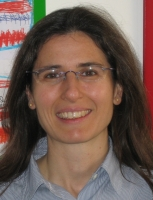 Department of Electronics, Information and Bioengineering (DEIB)
We aim at being a world-class scientific institution committed to forefront research, education, and technology transfer in computer science and engineering, electronics, systems and control, telecommunications, and bioengineering. Our vision is to promote the impact of Information and Communication Technology (ICT) on society at the national and international level, by pursuing excellent long-term and interdisciplinary research and by committing to innovation, technology transfer, and education.
Conctact Information
Prof. Dr. Elisabetta di Nitto
elisabetta.dinitto [at] polimi.it
University of Skövde, Sweden
School of Informatics
The School has a close relationship to society, well established infrastructure and a stable financial base. It gives us the best conditions to engage in both Swedish and international education as well as research. The evaluation shows that our programmes in computer science, cognitive science and media, aesthetics and narrative have received the highest rating possible. Research at the School of Informatics encompasses a wide spectrum of topics such as artificial intelligence, cognitive/interactive systems, distributed real-time systems, information systems, software systems and media, technology and culture.
Contact Information
Prof. Dr. Manfred Jeusfeld
Manfred.Jeusfeld [at] acm.org
www.his.se/en/about-us/Facts-and-figures/Organization/Schools/School-of-Informatics